Episode ES-350-OWLCR-L 350 Series Large On-Wall LCR Speaker with 3" Woofers
Episode® 350 Series On-Wall LCR Speaker with 3 in. Woofers
They may be small, but the Episode® 350 Series LCR On-Wall Speakers deliver strong acoustics across any space. At only 2.75" deep and 13" long, these elegant, black aluminum cabinets not only look great, but sound amazing too. Featuring 3" woofers and solid acoustic construction, they're perfect for smaller bedroom TVs or as the rear channels in a home theater system.

---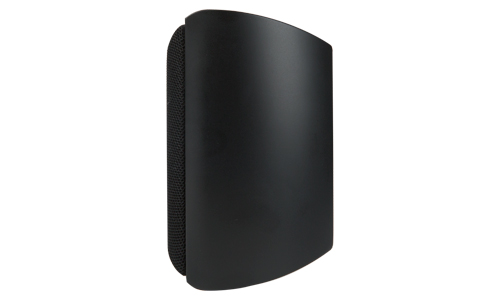 Low-Profile Cabinet
Our engineers created an aluminum cabinet, which is thinner (only 2.75") and stronger than wood or plastic. The design also maximizes internal cabinet volume to ensure the best possible performance!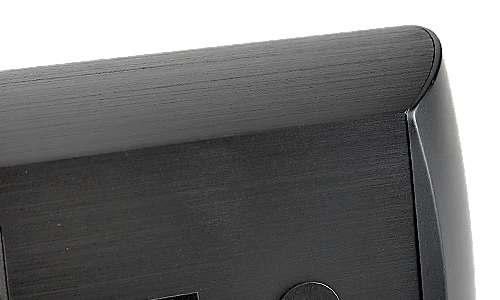 Modern Aesthetics
A brushed aluminum finish and black baffle make this speaker a statement piece in any space. Plus, it's modern look blends seamlessly with today's most popular televisions.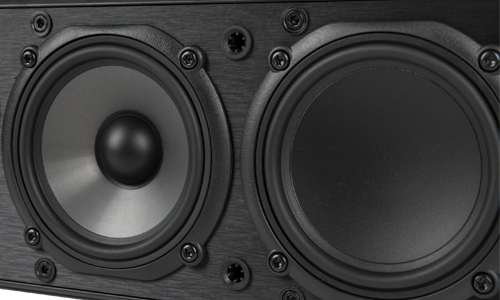 Top-Shelf Components
This on-wall speaker features a 3/4" silk dome tweeter and 3" polypropylene injection woofer with Nomex Spider and high-temperature voice coil. For fuller, low-end performance, a 3" passive radiator is coupled to the active woofer.
Flexible Mounting Options
Included with the speaker is a bracket for easy wall mounting and a "kickstand" for bookshelf or cabinet placement.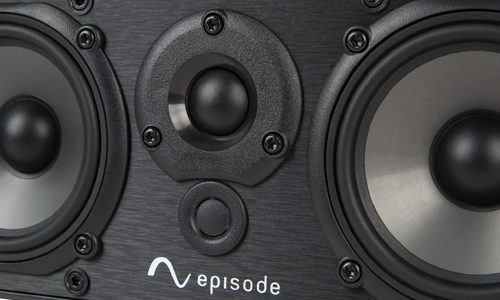 Hidden IR
Many installations require the use of an IR repeating system, but where do you hide the IR receiver? We've placed a knock-out right behind the grille, so it stays neatly out of sight.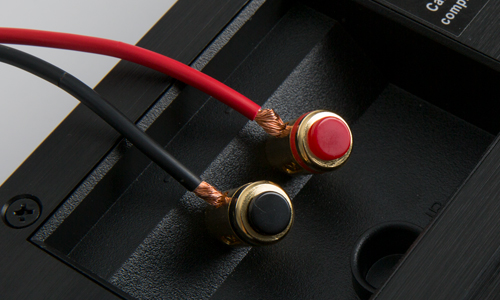 Integrated Wire Management
The IR cable and speaker connections are made through a single terminal cup, making it easy to run wires, while the removable enclosure makes it easy to hide them in tight quarters.
Lifetime Limited Warranty
All Episode® Speaker Products have a Lifetime Limited Warranty. This warranty includes parts and labor repairs on all components found to be defective in material or workmanship under normal conditions of use. This warranty will not apply to products that have been abused, modified or disassembled. Products to be repaired under this warranty must be returned to SnapAV or a designated service center with prior notification and an assigned return authorization number (RA).