Parasound ZM2-350 ZoneMaster Series ZM2350 Power Amplifier with Sub Crossover | 600W x 2 Channels
Parasound ZoneMaster Series ZM2350 Power Amplifier with Sub Crossover
ZoneMaster is Parasound's line of versatile, extraordinarily high performance power amplifiers for residential and commercial multi-zone amplification. The ZoneMaster 2350 two-channel and subwoofer amplifier is designed from the ground up to be as CI-friendly as it is powerful. With 600 watts x2 available (at the same time), it will drive any speaker or passive subwoofer with ease. Unique preamp outputs for full range mono and low pass mono provides unsurpassed flexibility.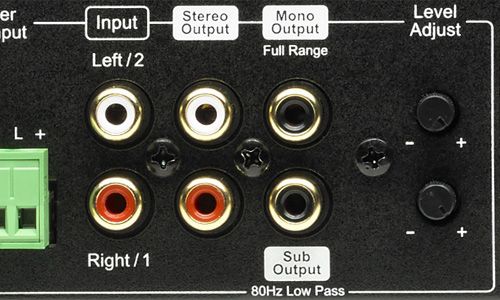 Preamp Outputs Jacks for Mono & Sub
The mono output jack combines the Left and Right channel inputs into a summed L + R mono signal. The sub output jack combines the left and right inputs into a L + R mono signal with a low-pass 80Hz crossover. These jacks could be useful for connecting additional power amps or subwoofers.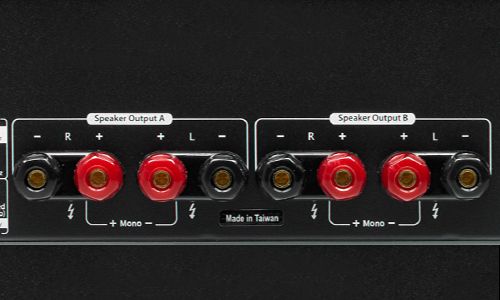 Parallel A & B speaker Outputs with 2-Ohm Stability
A and B outputs means you can easily connect more than 1 pair of speakers and turn them on/off using the front panel selector buttons. 2 Ohm stability means you can even power two 4-Ohm speaker per channel. Five way binding posts accept up to 10 gauge wire, banana plugs or spade connectors.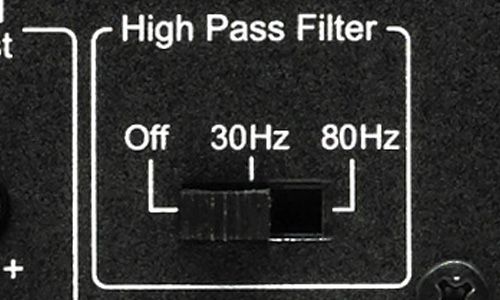 Switchable High Pass Filter for 30Hz or 80Hz
A switch engages an analog 30Hz or 80Hz high pass filter to prevent heavy bass from reaching smaller speakers. Limiting very low bass frequencies provides better efficiency and less distortion at high volume levels.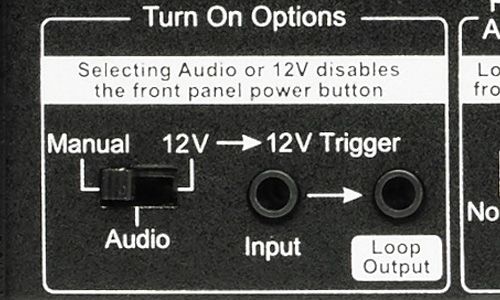 Automatic Turn On Options
The setting of the rear panel Turn On Options switch determines how the amplifier turns on and off. There are three options for this switch. 1) Manually by the front panel power button. 2) By connecting a 12V trigger. 3) Automatically when an audio signal is detected at the L or R Input jacks.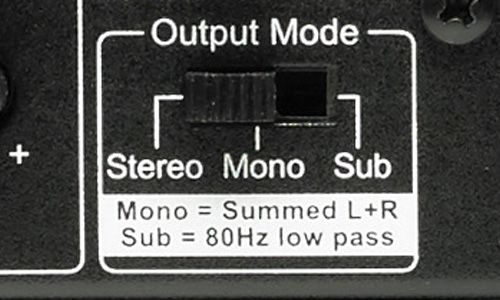 Output Mode Switch for Sub or Mono Applications
A built-in analog 80Hz, 24dB/octave low-pass filter makes the ZoneMaster 2350 an outstanding amplifier for driving multiple in-wall passive subwoofers without the need for external crossovers. The Mono setting combines the Left and Right channel inputs into a summed full range L + R mono signal.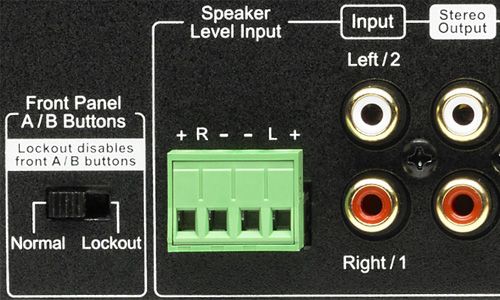 Speaker Level Input & Lockout Switch
The speaker level input enables the ZoneMaster 2350 to connect to any audio receiver or stereo system even if it lacks preamp output jacks. Prevent accidental front panel A/B button presses by engaging the rear panel lockout switch.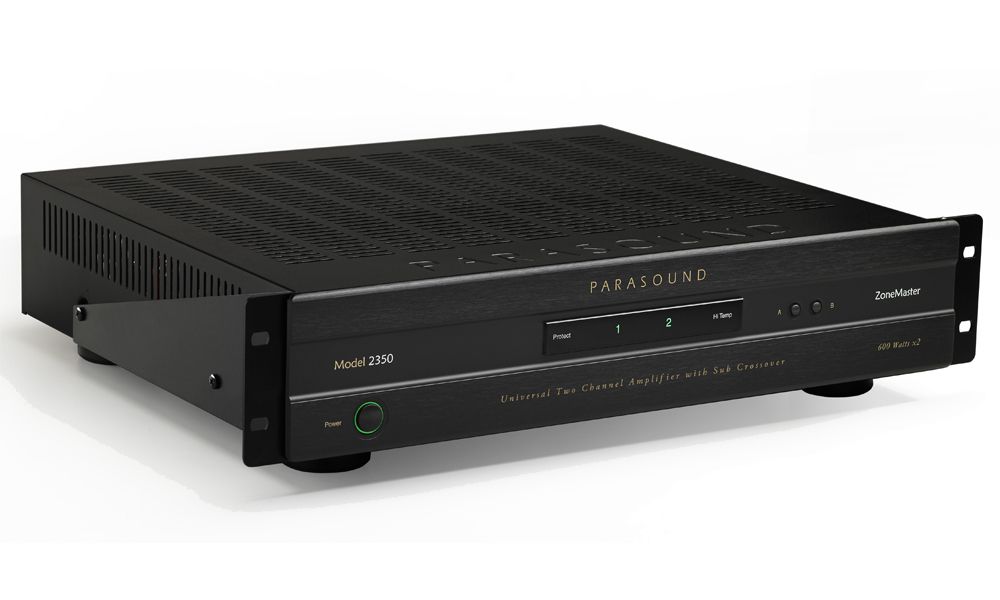 Rack Mount Kit Included
The ZoneMaster 2350 front panel occupies two rack spaces (2U) in a standard 19" equipment rack. The rack mount kit is included in the box.