Parasound JC1P-SL Halo Series JC 1+ Mono Power Amplifier | 850W x 1 Channel
Parasound Halo Series JC 1+ Mono Power Amplifier
Halo is Parasound's premier line with a reputation for going head-to-head with the most expensive equipment on the market, while costing a fraction of the price. Halo has earned honors and awards that are unmatched. The Halo JC 1+ is an ultra-high performance Class A/AB mono power amplifier. We are very proud of this latest achievement of Parasound engineering in concert with legendary audio equipment designer John Curl. John Curl has been designing for Parasound since 1989. He was already a legend in the '70s for designing and building mixing consoles for The Grateful Dead and Jefferson Airplane. He has designed some of the most iconic and highest regarded audio bands in the world. Curl's inspired designs have earned Parasound world-wide acclaim and our stunning JC 1+ builds on this storied heritage.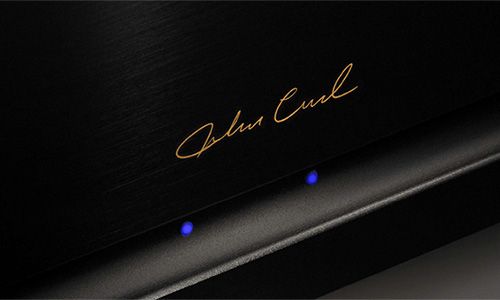 Designed by John Curl
John Curl is one of the finest analog audio designers of all time. In the '70s he designed mixing consoles for the Grateful Dead and Jefferson Airplane, then the original Mark Levinson JC 2, Vendetta Research, his own brand, a $75,000 phono stage for Constellation Audio. Since 1989 Curl has guided Parasound in developing amplifiers and preamplifiers with a reputation for superior sonics, high value and longevity. The JC 1+ is Curl's latest to join a long tradition of excellence.
Extremely Large Filter Capacitors for Output Stage
To unleash greater dynamics, the JC 1+ uses six 33,000uF Nichicon Gold Tune filter capacitors, a prodigious total 198,000uF. Gold Tune capacitors are among the finest capacitors ever designed specifically for high-end audio applications. Although these Gold Tune capacitors were discontinued years ago, Nichicon continues to manufacture them exclusively for Parasound.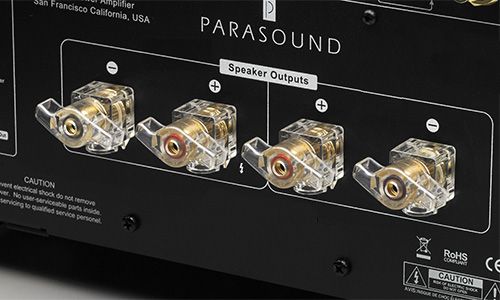 Custom Heavy Duty Speaker Binding Posts
Every part within the JC 1+ is carefully chosen for its accuracy, sound quality and long life. Its speaker terminals are new, developed in collaboration with CHK. Their ample size and wide spacing accommodate even the largest gauge speaker wire or spade connectors. High quality 24 K gold-plating on the speaker terminals, input connectors and internal audio signal connections assure sound quality that won't be compromised by corrosion.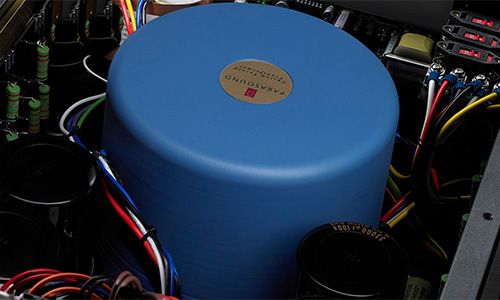 Toroid Transformer & Powerful Class A/AB Amp
The heart of the JC 1+ power supply is a massive 2.1 kVA toroid power transformer. It is custom designed for well-contained radiated hum, high efficiency, and high power. A transformer this large is necessary to support the continuous power rating of 850 Watts and 180 amps of peak current.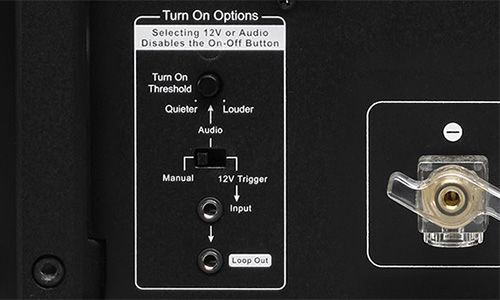 Turn On Options
The setting of the rear panel Turn On Options switch determines how the amplifier turns on and off. There are three options for this switch. 1) Manually by the front panel power button. 2) By connecting a 12V trigger. 3) Automatically when an audio signal is detected at the L or R Input jacks.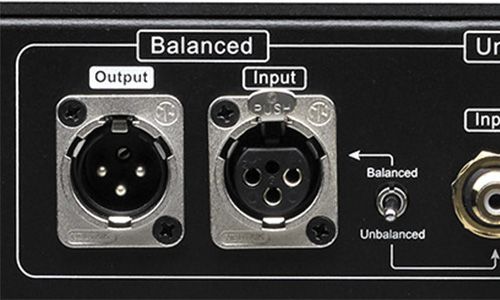 Balanced Input & Loop Output
XLR Input and Loop output connectors, and unbalanced Vampire RCA Input and Loop output connectors to facilitate connecting multiple JC 1+'s for bi-amping or looping the audio signal to a subwoofer equipped with an XLR input.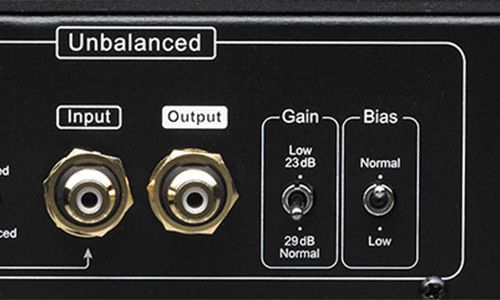 Rear Panel Bias & Gain Switches
There is a two-position toggle switch to select normal bias and 25 watts in pure Class A or lower bias and 10 watts in pure Class A. The purpose of this switch is to reduce the temperature of the JC 1+ with a barely perceptible effect on sound quality. New to the JC 1+ is a two-position toggle switch to select gain of 29dB or 23dB. This can minimize residual noise if you have a high-gain line stage preamp with a "hair trigger" volume control and/or high sensitivity loudspeakers.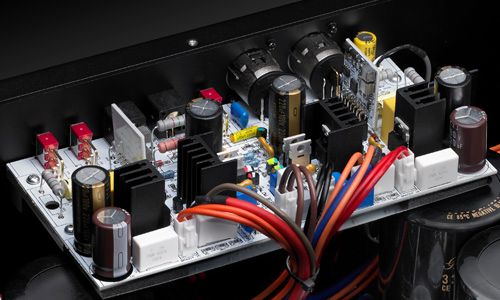 Bybee Music Rails
Curl is a master at eliminating undesirable electronic noise. For the JC 1+ he specified a pair of Bybee Music Rails which are active high frequency noise filters that "scrub away" every vestige of noise on the input and driver stage B+ and B- power supply rails. The JC 1+ is the first commercial product to employ these remarkable devices.