KEF KEF-LSX-BL LSX Wireless Speakers
KEF LSX Wireless Speakers
From streaming to gaming, from TV to multi-room music, LSX is designed for all your home entertainment needs. Play what you like, how you like, where you like – and experience it all in glorious high-resolution stereo.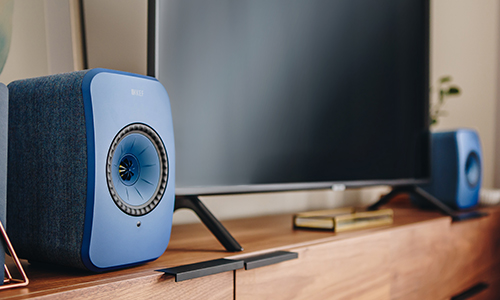 Feel the Performance
With two speakers positioned apart from each other, you'll experience music as a 3D soundstage, with the pin-point imaging and sense of presence that one-box systems miss. It's the difference between just hearing music, and really feeling it.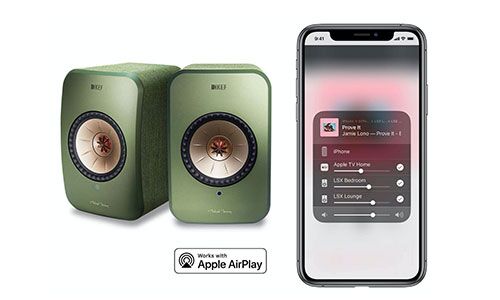 Apple AirPlay 2
With LSX wireless speakers and Apple AirPlay 2, you can stream effortlessly from Apple devices in true, high-definition stereo. AirPlay 2 lets you access your favourite apps, unlock the world of multi-room audio, and use HomeKit to control music using Siri.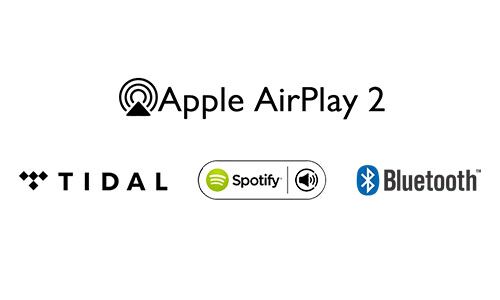 All the Music on Earth
Clean, forceful response that brings the action vividly to life. Instead of a cone, the radical new twin-layer bass and midrange unit has a flat diaphragm whose rigidity throughout the frequency range is maintained by very fine stiffening ribs, with the driver as a whole acting as a stressed member to help eliminate any unwanted resonance from the slim cabinet. The resulting response is as clean, accurate and distortion-free as a quality conventional speaker, with none of the bulk.
Easy Listening
With LSX, nothing gets between you and the music. Connecting to Wi-Fi takes moments with the KEF Control app and keeps abreast of the latest firmware, so your speakers are future-proofed and always up to date.

Uni-Q: The Sweet Spot
LSX comes with KEF's breakthrough Uni-Q driver array. By placing the tweeter at the centre of the midrange and bass cone, it radically improves stereo imaging. This not only makes music sound clear, detailed and lifelike, it does so across a wider listening area.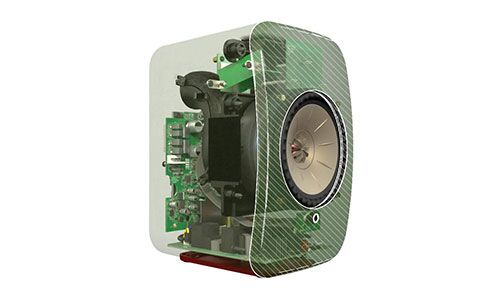 Contoured Baffle
Optimized using Finite Element Analysis, LSX's contoured baffle improves sound dispersion, ensuring that sound waves travel outwards and are not reflected around the cabinet surface. The result? A purer sound, with less cabinet colouration.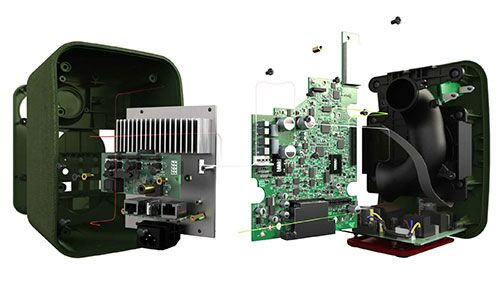 DSP: Small Speakers, BIG SOUND
LSX uses KEF's Music Integrity Engine™ – bespoke Digital Signal Processing that helps the speakers deliver transparent bass with great extension, while reducing distortion. So you can fill your room with rich, full-bodied sound.

No Cables, No Compromise
With no need for a cable to connect the two speakers, and no separate amps or other equipment to worry about, you can position them wherever you like. Wave goodbye to visual clutter without sacrificing sound quality.
Colors and Fabrics
Whatever your style, there's an LSX to match. The system comes with a choice of five colours, and is clad in an industrial fabric by Danish contemporary textile designer, Kvadrat. These fine details make the LSX pleasing to the touch, as well as appealing to the eye.